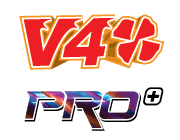 Our proven variable helix 4 flute Pro+ performance end mills are designed to interrupt chatter-creating harmonics, leading you to exceptional performance gains in longevity, throughput and finishes, in a wide range of applications. Now our V4 is boosted with the recent addition of PowerN (nACo) and PowerNR (nACRo) to set yet higher performance standards.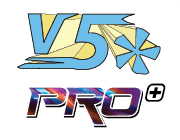 The extra flute, a thicker core and an eccentrically-ground relief, paired with variable helix geometry, makes this tool a proven finisher. Add PowerN (nACo) and PowerNR (nACRo) and watch profits soar.
Destined to be your "go to" performance tool for stainless steels and more. Incorporating nanocomposite options of either PowerN (nACo) or PowerNR (nACRo) with a super stiff core and generous fluting, this tool is in its own class as a rougher finisher. Guaranteed to improve your bottom line!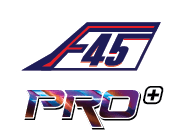 Answering the call for finishing titanium and other exotics, pair PowerN (nACo) or PowerNR (nACRo) with our F45, and the result is an amazing 6 flute finisher employing a soft-cutting 45°, eccentrically-ground helix.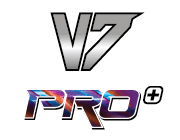 Our V7 endmills with nano-composite PowerNR coating allow for faster material removal in Stainless Steel, Inconel, exotic materials, higher Rockwell materials, and thin wall materials. The excellent cutting ability of these tools results from higher flute count (7), longer length of cut, light chip load, and high feed rate.
Mastercut Tool Corp. (c) 2021